Is your business lacking direction on health and wellness? Is it needing a well balanced quality health and fitness program? Leantrition can offer just that! We are experienced in helping companies create a wellness program that fits their needs.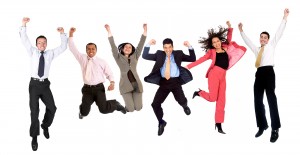 Health Care Costs America spends over $1 trillion dollars on health care! We will cut your costs by 50%.

Most Illnesses Can Be Avoided The leading causes of illness' are largely preventable. Preventable illnesses make up approx. 70% of the entire burden of illness and associated costs in the U.S Examples of preventables are: sedentary lifestyles, reduced flexibility, poor nutritional habits, & tobacco use. 

The workweek is expanding Ave. American works 47hr/week-164 more hrs per year than 20 years ago. This poses a number of threats such as increased risk of injuries on the job, greater susceptibility to illnesses, decreased job performance. 

The Technology Revolution is On Increased reliance on technology has ushered in a wave of new health concerns including: repetitive stress injuries, low back problems, and sedentary lifestyles. 

Employee' Stress Levels are Increasing 78% of Americans describe their job as stressful. Individual stress creates high levels of organizational stress that may take a toll on your business. From increased accidents, to reduced productivity, to unnecessary absenteeism, to increased medical care costs, stress is devastating in its impact.
These services can help people overcome physical, economical, and social barriers employees normally encounter. The programs we provide promote healthy lifestyles through participation in:
Blood Pressure measuring

Biometric Fitness Testing

 Weight and body measurements

Cholesterol/ Lipid Profile Screenings

Glucose Tests

 Bone Density Tests

Lunch n' learns

Onsite Fitness classes

Challenges-promotional contests

 Wellness seminars

Goal setting and monitoring

Employee Wellness Newsletters

Stretching and flexibility
Pricing (cost per employee per month)
$12 (0-99 employees)
$10 (100-500 employees)
$8 (501-999 employees)
$5 (1000+ employees)
Other Options
$1,500 one time set up fee-for materials and equipment

 Seminar/class: $100 per course

Promotional contests (min 4 per year): $200 per contest

Testing: (min 3 per year): $750-1,500 per time
Important Stats
*From 1998 and 2003, the cost of health care per employee increased from 6.1% to 10.1%, or $3,817 to $6,215.
* Obese Americans spend ~36% more on health services and 77% more on medications than people of a healthy weight.
* Job stress is estimated to cost $200 to $300 billion annually in absenteeism, tardiness, and lost productivity. -Six Reasons Why Health Promotion Makes Sense, Welcoa, 2002-
*In 2002, MEDSTAT of Ann Arbor, Mich., conducted a study sponsored by Johnson & Johnson observing their employees health and wellness program. The study, which included 18,331U.S.-based employees, showed an average savings of $225 per employee per year in medical costs and saved an average of $8.5 million annually 4 years after the program began. -Occupational Health & Safety, April 2005-
*Unscheduled absenteeism or "sick days" cost employers an average of $610 per employee every year. -2004 CCH Unscheduled Absence Survey, published in The Futurist, November/December2005-
With health costs increasing and Americans health decreasing, corporate wellness has never been more important!
OUR MISSION FOR YOU
Reduce Employee Turnover

 Reduce Absenteeism and Disability

Reduce Health Care Costs

 Reduce workers' comp claims

Improve Productivity and Morale
See what some of our business clients have said below!
North Eastern Services
Leantrition has been providing staff and clients at North Eastern Services personal and class training for over two years. They are

hardworking, motivating and invariably understand exactly what customer satisfaction is all about

. From identifying concerns in clients, to solving those concerns quickly and effectively, Leantrition can customize a plan to the needs of the client. Leantrition is a resourceful, creative, and solution-oriented business that has frequently been able to come up with innovative approaches to training. I

strongly recommend Leantrition

for personal or class training needs. They would make a great asset to any organization.
Victor Argyle
Assistant Regional Director
North Eastern Services
Young Living Essential Oils
 Young Living has had the pleasure of working with Leantrition for the last several months. Leantrition is a fantastic company who truly cares about their clients and their goals. They are motivating, well educated and customer service oriented. We are very happy with our experience with Leantrition and highly recommend them for corporate or personal fitness programs!
Danielle Curtis
Wellness Coordinator 
Young Living Essential Oils
Yoga is so fun and medically important for my mentally challenged adults! It is wonderful to see their balance and focus improve, then seeing the confidence they have when teaching their friends and family any new position they've learned. The instructors are amazing and somehow include beginner/advanced positions in every class!
Thank you!!
Tandi Nevills, Manager for Northeastern Services for Special Needs Groups