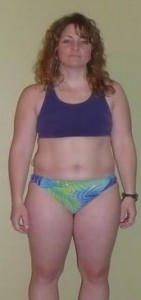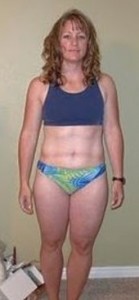 DROPPED 8% BODY FAT IN LESS THAN 2 MONTHS! 
Pre-weight: 158 lbs.   Post weight: 145 lbs.
Pre-bodyfat%: 32%.   Post bodyfat %: 24%.
I have spent years trying to get the last 20 pounds off of me from having children.  I tried everything and nothing worked.  Then I found Travis Lott, he is amazing.  He pushed me further than I could ever push myself.  I saw improvements every week and got stronger and leaner.  Travis is a great motivator and he helps you learn how to eat the right foods.  I always thought I could eat whatever I wanted as long as I worked out.  Nutrition is so important and Leantrition will help you learn how to eat right.  These guys will help you reach your goals.  I saw awesome results after the first week!  This is something that anyone can do!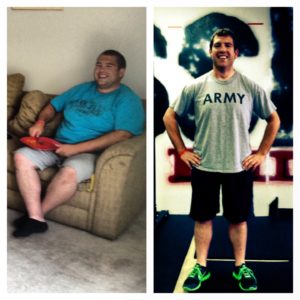 RESULTS OVER JUST A FEW MONTHS!
Pre-weight: 266 lbs.   Post weight: 205 lbs.
Nils Gardner decided it was time to change some habits. He called up his fitness guru and expert brother Stefan Gardner (a Leantrition Personal Trainer) and asked for some help. With drastic changes in nutrition and intense workouts, in a matter of months he has been seeing awesome results.  He also won the weight loss competition we just sponsored.  Congrats Nils!
RESULTS IN ONLY 4 WEEKS!
Pre-weight: 153 lbs.   Post weight: 145 lbs.
Pre-bodyfat%: 26.7%.   Post bodyfat %: 20.9%.
I haven't been down to 145 for the past 10 years! Wow, who knew doing this fitness boot camp and following the nutritional plans would be easier than any other diet I have ever tried!!! My 4 week Transformation was as follows:   I lost 7 3/4″ total in 4 weeks doing a 4 week fitness boot camp.  Thanks Instructor Lott!!…you are the best trainer EVER!!! The trainers are FREAKING AWESOME and anyone at any fitness level, weight, gender, or abilty can come do this!!! This was only 4 weeks!
RESULTS OVER JUST A FEW MONTHS!
This individual lost almost 40 lbs during his participation of our group fitness class.  It came with diligence in attendance, bringing his food list daily and a hard work ethic! He even started participating in many running events like 5ks, half marathons, and ragnar!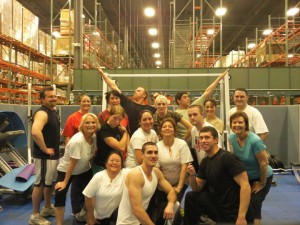 RESULTS OVER JUST A FEW MONTHS!
Post-Group Weight: -306.6 LBS LOST and 243.5 inches!
This group lost along with their Lehi location (not shown) lost over 300 lbs and 243″ in just a matter of 5 months by participating in our boot camp class! Each participant was responsible for bringing a food list every day and being disciplined for things that weren't approved (disciplinary actions included push ups, monster burpies, etc).  Many of the individuals personally lost 40 lbs and 2 to 7+ inches off their waist in this time period.
OVER 10″ Lost! INCREASED from 0 to 10 PULLUPS!
Pre-measurements:                                               Post-measurements:
Waist:  29 5/8″                                                        Waist:  26″
Waist 2″ below:  30 1/8″                                      Waist 2″ below: 27″
Hips:  34 1/2″                                                           Hips:  32 1/2″
Thigh:  19 1/4″                                                         Thigh:  17 1/2″
Arm:  9 3/8″                                                             Arm:  10″
Body Weight:  105.8 lbs                                      Body Weight:  99.8 lbs
Pre-pullups:  almost 1                                          Post-pullups: 10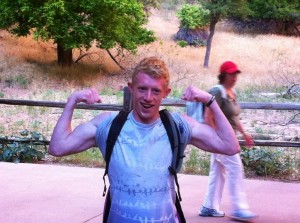 Colin McGraw Before
Pre-weight: 110 lbs.
Colin came to us and explained his goals of putting on some weight. Though he may have been a little doubtful if this could be accomplished, he dedicated his next 6 months of working out vigorously. We had two trainers work with Colin who were expertise in the area of muscle gain. Results below!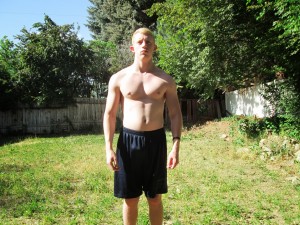 Colin McGraw After
Post-weight: 155 lbs.
After 6 months of mainly working with Stefan Gardner, Colin packed on 45 lbs, most of it being lean muscle. The key to his success was showing up consistently week in and week out and putting forth a high intensity towards his workouts to achieve his goals!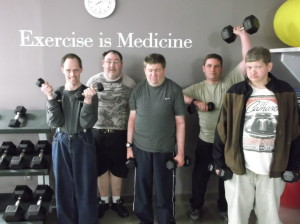 Northeastern Services Special Needs Groups
We have been training a group of special needs guys and girls for the past 5 years. We use various methods including strength and cardio at our facility with user friendly equipment that is easy to use. These guys really push themselves and enjoy the personable space to workout. We also do yoga for the girls that greatly improve their overall health, joint strength, and flexibility.